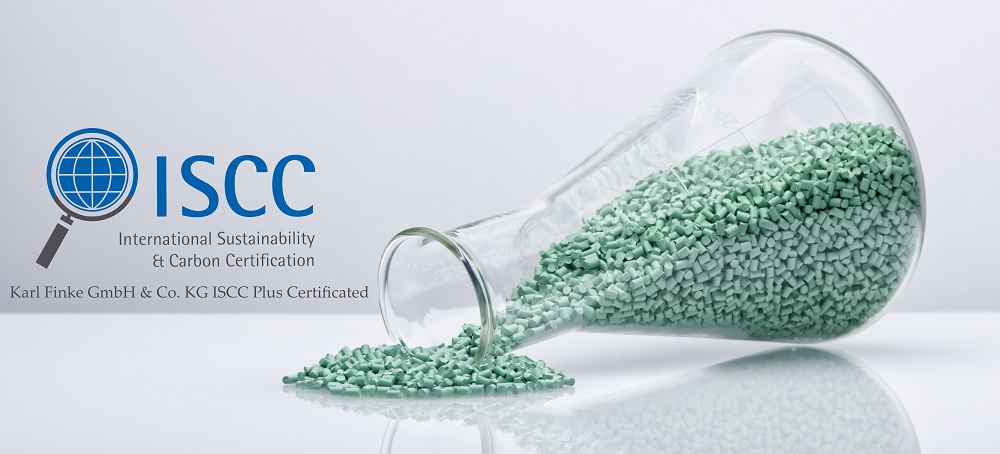 We are proud to announce our ISCC Plus certification
We have received ISCC Plus certification from ISCC (International Sustainability & Carbon Certification) in February 2022. For us, the ISCC Plus certification is a new milestone that promotes an environmentally, socially and economically sustainable production. The certified mass balance approach enables us to assign the share of sustainable raw materials – for example recyclates or bio-based materials – to our products, making it easier for you to achieve your sustainability goals.
Over the past years, the mass balance approach has prevailed in the chemical industry. As an important milestone on the pathway to a circular economy and bioeconomy, it has been designed to trace the flow of materials through a complex value chain. Since chemically recycled or bio-based feedstocks are typically blended in the manufacturing complex, physical segregation of recycled content is often practically and economically infeasible. The mass balance approach makes it possible to track the amount and sustainability characteristics of circular and/or bio-based content in the value chain and attribute it based on verifiable bookkeeping.
ISCC Plus is a standard well-recognised by all stakeholders for recycled and bio-based materials. ISCC Plus certification provides traceability along the supply chain and verifies that companies meet environmental and social standards. For companies using the mass balance approach, ISCC Plus certification verifies that the mass balance accounting follows predefined and transparent rules.
https://finke-colors.eu/wp-content/uploads/news_ISCC.jpg
454
1000
Finke-Hartwig
https://finke-colors.eu/wp-content/uploads/finke_logo.svg
Finke-Hartwig
2022-10-17 11:24:05
2022-10-17 11:24:05
We are proud to announce our ISCC Plus certification